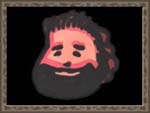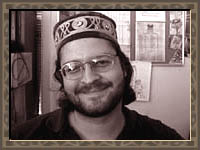 Chris Naves was a part of the Sacrifice Team and the Animator in charge of Character Conversion for Sacrifice.
About Himself
Edit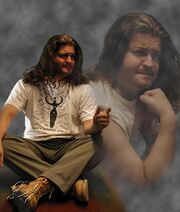 Drew as a child, usually Godzilla type stuff with planes shooting and guys in parachutes, fire, etc. Sound effect were added at the time.
Didn't really take many art classes, though loved art supplies.
One day fool hardily thought "I could get a job as an artist". Went to Saddleback JC to get an AA in graphic design. Then off to Art Center to really get into debt. Graduated with a Bachelors of fine arts in illustration.
"Remember kids, art director types want your portfolio to look like Syd Mead's or they don't have time for you. No one cares that you just graduated.", Chris can be heard preaching to second graders.
Interned for free at two studios in LA then wound up at Interplay. After some more free labor, was granted a few contracts.But his dream came true when he was handed over to Shiny's elite force to join full time.
"I can't say how happy I am, life is so beautiful", Chris can be heard sobbing everyday.
Chris has worked on two titles that use the Messiah engine (VR Baseball 99, and Baseball 2000, both by Interplay) before he even came to join the Messiah team. "Which I think is hilarious, me, the new guy, having his name on more Messiah products than the lead programmer that created Messiah".
Now Chris works for Sacrifice.
Ad blocker interference detected!
Wikia is a free-to-use site that makes money from advertising. We have a modified experience for viewers using ad blockers

Wikia is not accessible if you've made further modifications. Remove the custom ad blocker rule(s) and the page will load as expected.