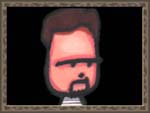 Dan Liebgold was a part of the Sacrifice Team and the Software Engineer for Sacrifice.
About Himself
Edit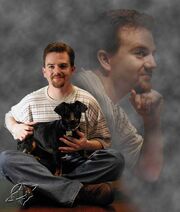 Dan was born and raised in Northern California, but when it came time to go off to college he looked towards sunny Southern California.
After a 4 1/2 stint at the University of California Los Angeles, with a B.S. in Computer Science in hand, he migrated further south to join Blizzard Entertainment as a professional game programmer. After contributing to the Battle.net online service for Diablo and Starcraft as well as programming on Starcraft he moved even closer to the ocean and took a post at Shiny Entertainment programming tools for Sacrifice.
He is currently overwhelmed by the task of continuing development on Scapex -- Sacrifice's scenario editor, and implementing a wily A.I. for Sacrifice.
Ad blocker interference detected!
Wikia is a free-to-use site that makes money from advertising. We have a modified experience for viewers using ad blockers

Wikia is not accessible if you've made further modifications. Remove the custom ad blocker rule(s) and the page will load as expected.