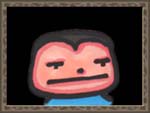 Mark Teal was a part of the Sacrifice Team and the Producer for Sacrifice.
About Himself
Edit
Mark undertook many years of QA training in order to prepare himself for the ultimate job - The Producer. A rare breed of man whose knowledge, skill, dedication and devotion have still yet too see him order successfully at MacDonald's.
Mark has worked in the industry for 14 years, starting at US Gold and then moving on through the industry (sometimes quite quickly:) to Sony, Interplay, Eidos, SCi back to Interplay and then onto Shiny and has worked on such titles as Die By The Sword, Carmageddon, MDK and Sacrifice to name but four.
Often misunderstood this shy, retiring and rather endearing character can be found most nights asleep under the boardroom table.
Ad blocker interference detected!
Wikia is a free-to-use site that makes money from advertising. We have a modified experience for viewers using ad blockers

Wikia is not accessible if you've made further modifications. Remove the custom ad blocker rule(s) and the page will load as expected.